Yang mana satu...
Sudah berminggu-mingu (mungkin dah berbulan sebenarnya) hal ini masih belum berkesudahan. Kadang nak yang itu, kadang nak yang ini... dah pening tak tahu nak pilih yang mana satu, idaman kalbu....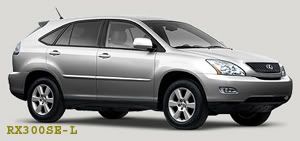 <
Lexus RX300 SE-L
ataupun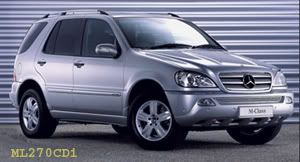 <
Mercedes ML270CDi
RX adalah model terbaru keluaran tahun ini yang mempunyai banyak teknologi terkini dan berbagai on-board gadgets (berbanding dengan model pertamanya dulu). Sementara ML pula adalah model usang yang sudah banyak ketinggalan dari segi teknologi dan gadgets.
[Jeremy Clarkson, pengkritik automobil tersohor Britain pernah secara sinis mengatakan model ML ni dah berusia 500 tahun].

Test drive: RX terasa amat selesa dan smooth. ML terasa teguh dan berat (injinnya kasar seperti injin2 merc biasa : atok had 2 mercs + 1 bmw before).
ML boleh ditambah 2 kerusi di belakang bagi menjadikan ia sebagai 7-seater (penting di masa lawatan kaum keluarga yang jauh). Boot space nya pun lebih sedikit dari RX (kerana RX agak condong di belajakang, ML agak square). ML agak kurang belanja bahanapi (yang ini diesel) berbanding dengan petrol pada RX.
RX pula terdapat berbagai gadgets terbaru: rear camera, tilting side mirrors automatik bila tukar ke reverse gear, i.e. nampak tayar belakang, boot boleh dibuka dan ditutup secara remote, seluruh badan boleh dinaik-turun dengan menekan butang, dan banyak lagi.
Voice Satelite Navigator @ GPS adalah option biasa yang kami akan tambah (been using SatNav on our Lexus IS200SE for the past 3+ years and can't really live without it).
Harga: ML sedikit tinggi, tapi oleh kerana model baru bakal tiba, semua penjual menawarkan diskaun 10%, yang menjadikan ianya agak sama harga dengan RX. Residual value bagi ML lebih tinggi.
Pada atok:
ML
boleh diibaratkan sebagai bulldog > strong, tough, stout.
RX
boleh diibaratkan sebagai greyhound > sleek, aerodynamics, classy.
Arghhhh..pening. Keputusan hendaklah dicapai minggu ini juga (bye-bye my dear
Smart
).