Get it
here
Sunday, April 13, 2008
Comments:
Rehat puas-puas. And come back springing okay?
#
posted by

The Nordic Convert
: 5:26 pm
Post a Comment
"The mother art is architecture. Without an architecture of our own we have no soul of our own civilization"
-FLlW(1867-1959)-The Genius
t s i l a e d i_g n i w_t f e l
Male | 40
Malaysian Citizen | British Resident
Chartered Architect & Urban Designer
...dari Tanah Serendah Sekebun Bunga ke Pulau Imperialis...
My Japanese name is
Azumamaro Asahara

---
<!My current desktop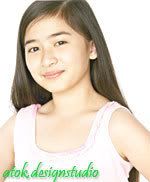 Kakak's 2009 Diary:
>The King & I @ Royal Albert Hall
>
The King & I Presscall
>
The King & I recall audition II
>
BBC Bo The Spirit World audition II
>
The King & I recall audition I
>
BBC Bo The Spirit World audition
>
The King & I audition
>
LCB Masterclass
Kakak's 2008 Diary:
>
LCB Final Audition
>
LCB audition
>
Lion King Cub School audition
>
Scientific Toys photoshoot
>
Bicester Village advert casting
>
BBC All About Animals photoshoot
>
Stagecoach end-of-term show
>
Ballet Medal Test '08
>
BBC All About Animals casting
>
Knorr advert casting
>
Zoey 101 magazine photoshoot
>
IKEA Commercial casting
>
Key Stage 2 SAT Exam
>
Royal Academy of Dance Ballet Grade 4 Exam
>
Street Dancing 2008
>
Nintendo DS casting
>
Clarks International photoshoot
Kakak's 2007 Diary:
>
BBC Girl Talk photoshoots
>
Mawi's London Debut
>
Hippie-hippie Shake filming
>
OMEC Merdeka Ball
>
Merdeka Carnival
>
LAMDA Exam
>
High School Musical Summer Workshop
>
'Walking Bus' Campaign photoshoot
>
The Golden Compass re-shoot
>
Royal Academy of Dance Ballet Grade 3 Exam
>
BBC's Girls Talk audition
>
Honda F1 car launching
>
Northern Lights/Golden Compass filming
Kakak's 2006 Diary:
>
Northern Lights/Golden Compass filming
>
Run, Fat Boy, Run filming
>
Young Performers 2006
>
Philips: The Simplicity Event 2006
>
British Airways advert casting
>
Ballet Medal Test/Award 2006
>
Aladdin pantomine audition
>
Zena Holloway underwater photo shoot
>
Royal Ballet audition
>
CFC-free inhaler promo photo shoot
>
Clarks Shoes International photo shoot
>
David Beckham Football Academy casting
>
Royal Academy of Dance Ballet Exam
Kakak's 2005 Diary:
>
The King & I UK Tour
>
Fashion Photo Shoot - Covent Garden
>
Ballet Medal Test/Award 2005
>
Cinderella audition
>
GMTV recordings
>
Nutcracker 2005
>
Cinderalla 2005
Previously employed by
Ridge & Partners LLP, Oxfordshire
Syarikat Pembinaan Anggerik, London site office [contract] for the New MSD/Msia Hall project
Urbanisma International, London [contract]
Lyons+Sleeman+Hoare, Fleet
Barton Willmore Partnership, Reading
Brookes Stacey Randall, London [part-time]
AsSaffa Design Practice, Ampang
MJ Architect, Shah Alam
Email
Photo Album
Capaian